Bonkers National Consumer Awards
Rural WiFi runner-up at Bonkers National Consumer Awards. It is an honour to be the 1st ever runner-up in Bonkers national consumer award history for the penultimate award in "Best Customer Service".
"Celebrating excellence in customer value" – Bonkers.ie.
Being nominated is a fantastic feeling in its own right. Discovering that we are nominated for the "Best Customer Service" and "Best Broadband Provider" categories is an ode to the excellent teamwork and empathy we provide to every person who contacts Rural WiFi.
Helping people get connected brings absolute joy to us as the glory of enabling our customers to enjoy everything that this technological marvel of our time has to offer (The Internet). Moreover, it pleases us that people who contact us see a real benefit of dealing with one company that can be a representative for them and provide a variety of internet solutions in problematic areas of rural Ireland.
Rural WiFi deserved a runner-up mention as their willingness to do the best for our customers day in and day out. Rural WiFi's motto is "don't make a sale, make a customer". So it was excellent for us to be recognised by the judges for the efforts we put in as a company. To be recognised within a category of high-profile brands is incredible to us a small Irish Company:
𝙍𝙪𝙧𝙖𝙡 𝙒𝙞𝙁𝙞 𝙨𝙝𝙤𝙬 𝙬𝙝𝙖𝙩 𝙞𝙨 𝙥𝙤𝙨𝙨𝙞𝙗𝙡𝙚 𝙬𝙝𝙚𝙣 𝙖 𝙨𝙢𝙖𝙡𝙡 𝙘𝙪𝙨𝙩𝙤𝙢𝙚𝙧-𝙤𝙗𝙨𝙚𝙨𝙨𝙚𝙙 𝙩𝙚𝙖𝙢 𝙗𝙪𝙞𝙡𝙙𝙨 𝙞𝙩𝙨 𝙘𝙤𝙢𝙥𝙖𝙣𝙮 𝙖𝙧𝙤𝙪𝙣𝙙 𝙩𝙝𝙚 𝙘𝙪𝙨𝙩𝙤𝙢𝙚𝙧 𝙚𝙭𝙥𝙚𝙧𝙞𝙚𝙣𝙘𝙚.

Bonkers Judges

Best Customer Service nominees
An Post Money
Credit Union
Digiweb
Flo Gas
N26
Pure Telecom
SSE Airtricity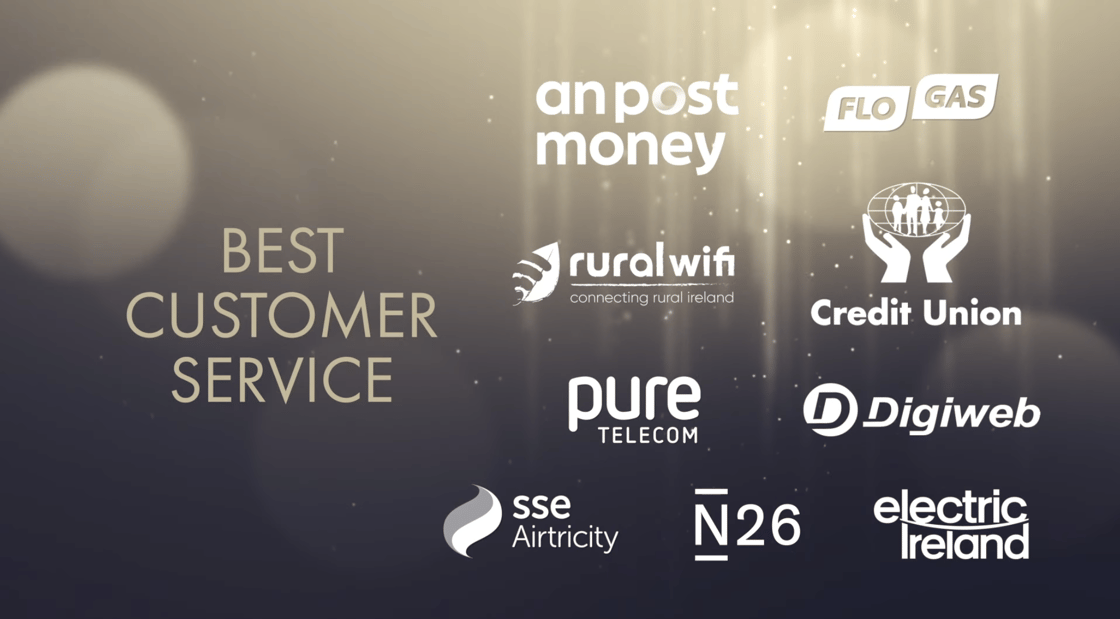 Our innovative approach to providing our customers with broadband solutions has also earned us a spot as a nominee in the category of "The Best Broadband Provider" with the heavyweights of the industry:
The Best Broadband Provider nominees
Digiweb
Pure Telecom
Sky
Rural WiFi
Virgin Media
Vodafone
It was a pleasure to be surrounded by such great companies.
As coveted awards go Bonkers.ie is up there with some of our favourites.
It's a fantastic achievement and an honour to be recognised at the Bonkers National Consumer Awards for our exemplary customer service. This recognition is a true testament to our team, we have upped our game and will continue to do so for our customers. Customer care is at the forefront of everything we do.
Congratulations to all winners and other nominees; we are looking forward to winning next year.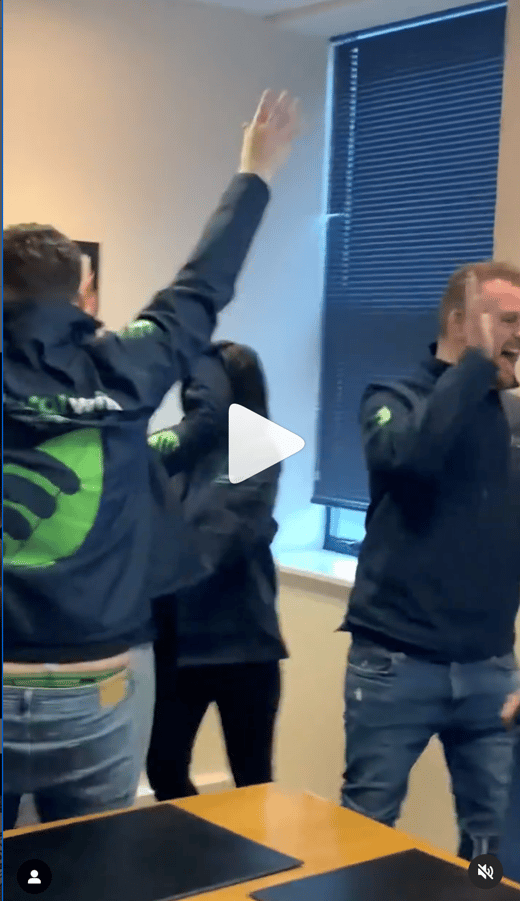 If you would like to find out more about our services and get connected to the internet fill out our coverage check today and someone from our team will be in touch with your best available options. You can also email our team at sale[email protected], chat with Paddy on our website or call today on 01 211 86 53.